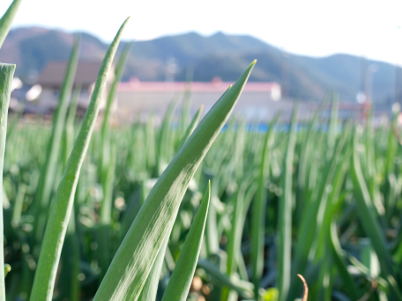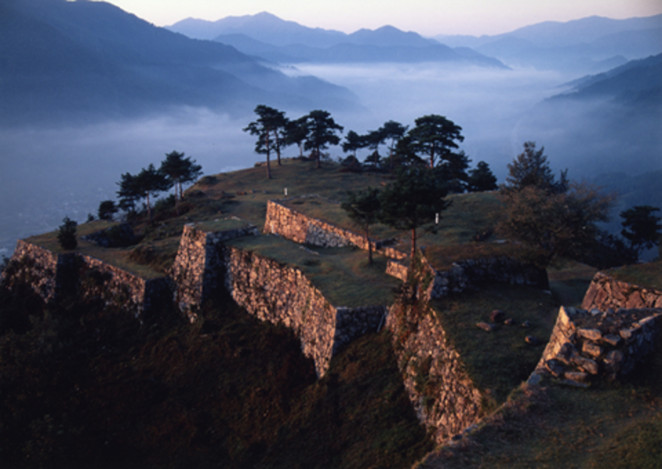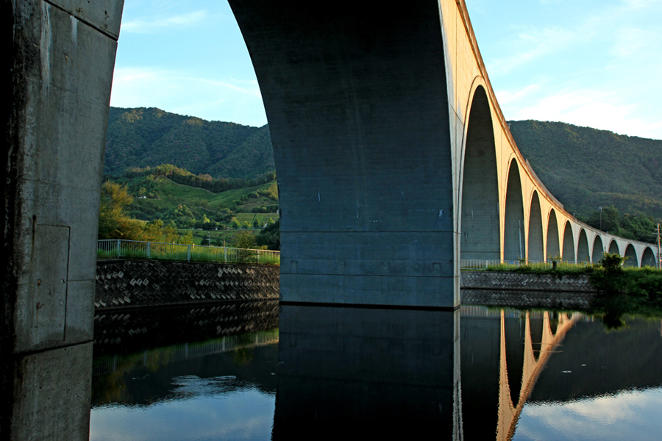 Iwatsu Negi production area
The Asago Region serves as the principal source of the Iwatsu Negi and located at the southern end of Tanba(northern Hyogo) and part of the Chugoku Mountains, a mountain range in the Chugoku region of western Japan. The area spans the foot of the Takeda-jo Castle site which has recently become well-known because a certain Jananese search engine used it in commercials. Takeda-jo Castle is often called "the Jananese Machu Picchu""Imperial castle." The Maruyama river that flows near the center is known to be an excellent water source called "Nattan no meisui." It is so famous that it is registered as a wetland under the Ramsar Convention which decides on the preservation of important international wetlands. Due to geographical conditions, of the climate on the Japan Sea side and an inland climate stand existing side by side, it is known to be a heavy snowfall area characterized by intense cold since ancient times.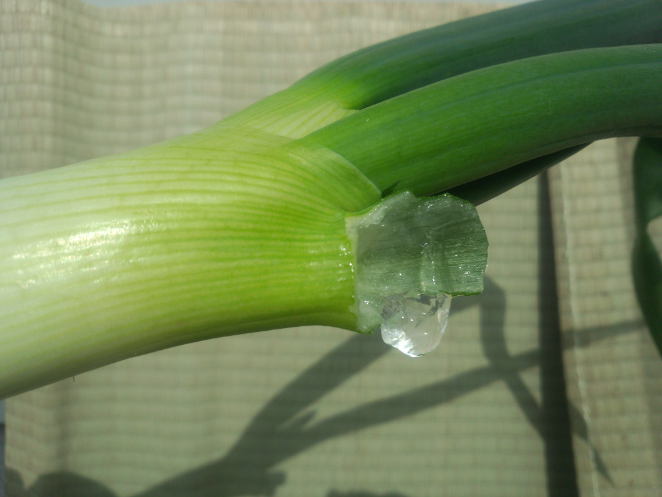 The candy of  leek
The source of the leek's good flavour is because it's full of a clear mucoid substance called MBL=Mannose-Binding Lectin (also called "The candy of leek"), which is like the white of an egg and exists in the back side of thick fleshy leaves. The more extreme the temperature difference is, the more MBL is produced. the climate of Asago has proper conditions to generate MBL. Also, the morning snow in Asago contains less water and is lighter than usual which makes it difficult to break. This is another condition that makes the Iwatsu Negi produce more MBL and grow well.