Iwatsu Negi's tempura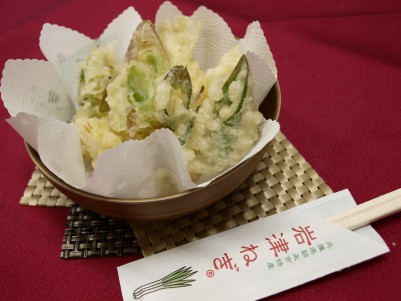 【Ingredients】
Iwatsu Negi 3,Tempura batter moderate amount,lemon half,A nip pinch of salt
【Directions】
Cut Iwatsu leek diagonally.
Adjust the heat to maintain a temperature of (between 340 and) 360 degrees F.
Dip the leek in the batter and slowly put them in the oil and fry them. Squeeze a lemon and serve immediately with salt.
【Points】
Prepare dilute Tempura batter. Iwatsu Negi is an aromatic flavorful vegetable and has a rich sweetness. Cooking using the tempura method is more effective than any other cooking method in increasing the sweetness of the food.
Fried Pork with Iwatsu Negi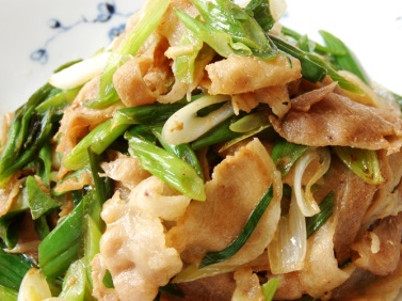 【Ingredients(2 servings)】
Iwatsu Negi 2 or 3,pork back ribs 200g,salad oil :about 1/2 tablespoon,ponzu (Japanese sauce made primarily of soy sauce and citrus juice) 2 or 3 tablespoon,salt and pepper your preference,
【Directions】
Cut Iwatsu Negi diagonally. Cut pork back ribs into pieces of 5cm cubes.
Put salad oil into the fry pan once hot. Fry the pork back ribs.
Add the leek and fry on a medium flame in a wok. It is done after we pour ponzu on it.
【Points】
If you would like to enjoy the flavor of the ingredients, we reccomend you season with rock salt. You can eat with gusto and in plain palatability due to getting MBL(Mannose-Binding Lectin) taste in combination with the sweetness of the pork.